The club was formed in 1986 in order to represent a broad spectrum of vintage machinery including Agricultural, Motorcar, Motorcycle, Static Engine, Steam etc.
We hold social meetings every month (see Meetings page) and also organise various shows throughout the year (see Calendar page). We are also happy to support any event for charity which you may organise.
If you would like us to support your event please see the contact page for details
All our receipts are aimed at supporting various charitable organisations the major one being the West Midlands Air Ambulance (to date we have donated more than £85,000).
For 2019 the donation will be £5179.
We also make smaller donations to various local charities each year.
We invite you to join us at either one of our monthly meetings or at one of our shows where you are sure to get a warm welcome.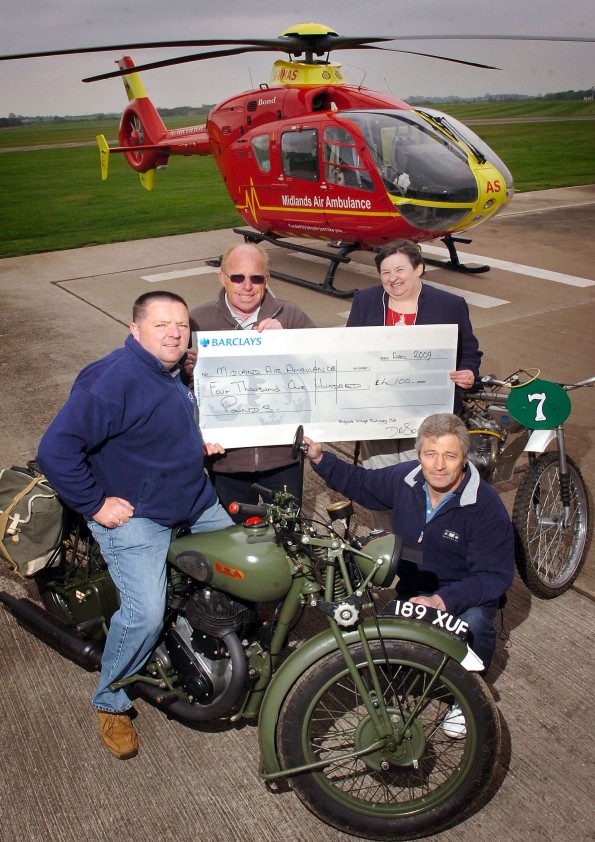 In 2009 David Spruce(Secretary BVMC) and Paul Webb(Member)
present a cheque for £4,100 to Gina Constable and Ian Lloyd
(Air Ambulance Volunteer co-ordinators)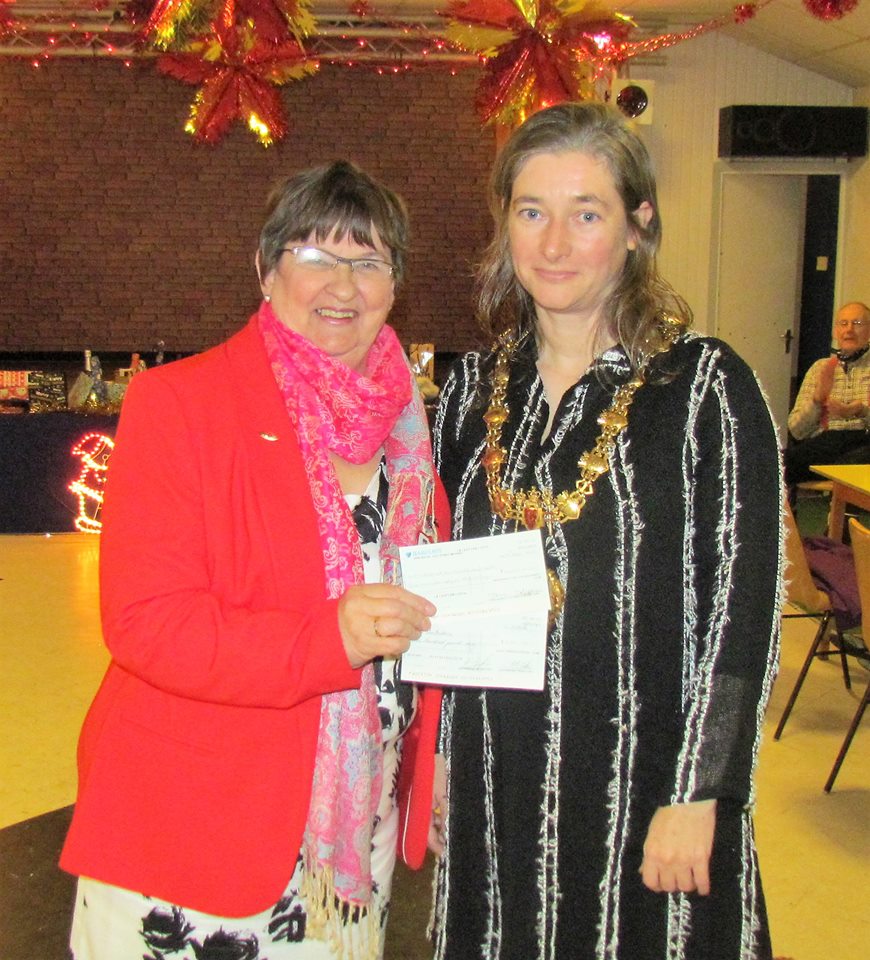 At our Christmas Party in 2016 the Mayor of Bridgnorth(Councilor Vanesa Voysey) presented a cheque of £6,600 to the Air Ambulance on behalf of the members of
The Bridgnorth Vintage Machinery Club
Plus Charities Nominated By Members Recieved The Following Amounts At Our Feburary
2020 Meeting
£100 to Kiddderminster Prostate Cancer Unit
£100 to Alveley First Responders.
£100 to Midland Freewheelers.
£100 to Prostate Cancer Support Kidderminster.
£100 to Innage Grange Residents Comfort Fund.
£100 to Gateway Club Bridgnorth.
£100 to MS Society).
£100 to Kidderminster League of Friends.
£100 to Dementia UK
£100 to H.U.G.S Heart Supporrt Group .